Personal and small business financial manager
All your finances in one place.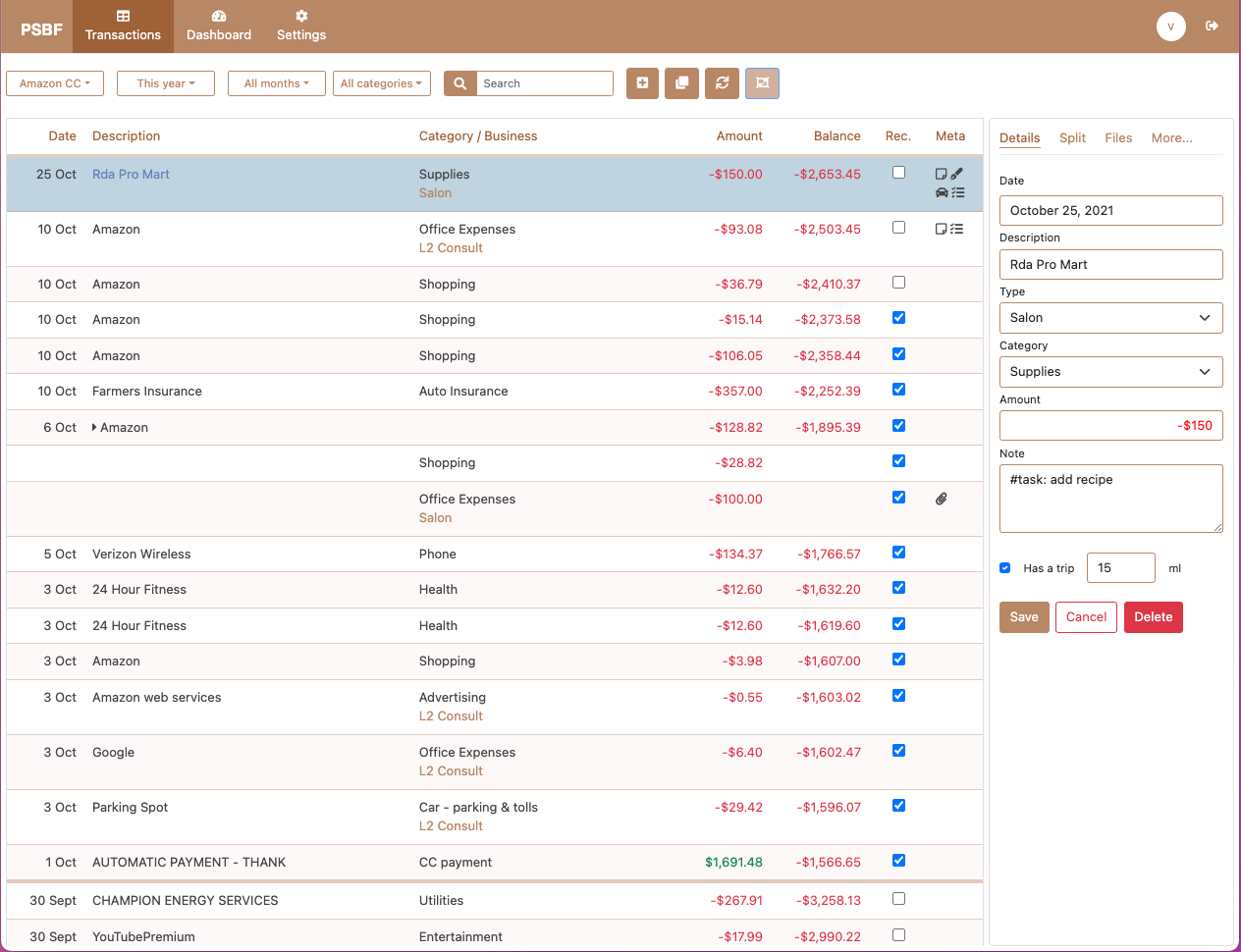 Under one roof
One application for all your personal and small businesses finances.
Cash flow
Control your projected cash flow so that you don't run out of cash.
Dashboard
Monitor your financial health with comprehensive dashboard.
Free and open-source
psbFinances is open source and licensed under the AGPLv3 license.
Import data
Import data from finacial applications and institutions.
Multi-user support
Supports multiple user accounts. Share your data with partners and accountants.